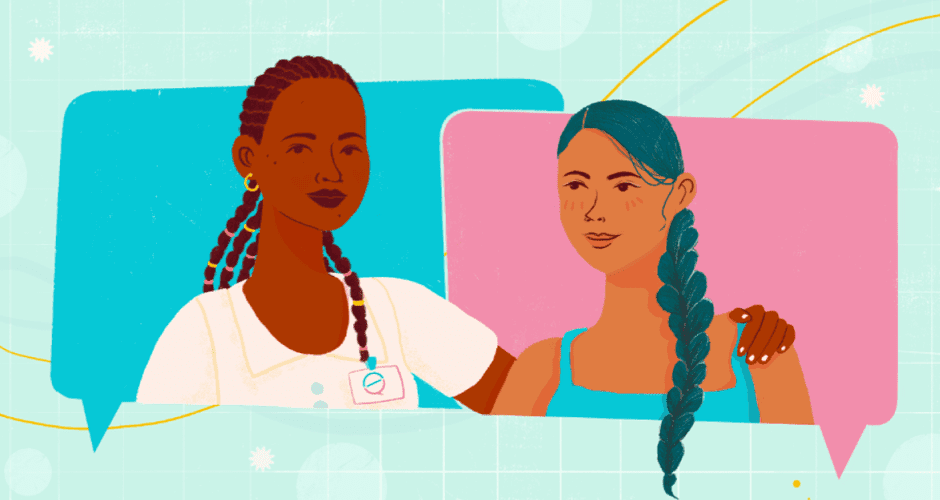 We connect women everywhere to accurate and tailored information on safe abortion options, so that they can have a safe abortion where, when, and with whom they feel most comfortable.
Safe abortion information – Get to know more
40% of pregnancies worldwide are unplanned [1]. Women around the world have unwanted pregnancies, and for various reasons, may decide to have an abortion. All women, regardless of race, class, religion or geography deserve access to safe abortion.
We provide accurate information on safe abortion options.
Access Abortion Care
Learn more about how to have an abortion with pills or an in-clinic abortion. safe2choose counselors can guide you through all these options and connect you to local support and resources.
---
Learn and Share Safe Abortion Information
The more you know about abortions, the more prepared you will be. Find out more about abortion legislation in your country, testimonials on abortion experiences from all over the world, and download medical resources to have a safe abortion.
Are Abortions Safe?
Abortions are one of the safest medical procedures when the right protocols are followed in a safe environment. There is less than a 1% risk of having a medical complication, and complications are easily managed with the right support. [2]
---
Which abortion option is right for me?
Abortion options available to you will depend on your gestational age. Calculate how far along you are in your pregnancy using our Pregnancy calculator, and then you can decide the most appropriate method. You will also need to consider your country's legislation and availability of this method, your budget and your personal preferences. Visit our Abortion with pills vs. Manual vacuum aspiration abortion page or our Surgical abortion page to learn more about these methods.
---
How much does an abortion cost?
The price of an abortion varies greatly across regions and depends on which method you decide to pursue. We have detailed information for many countries. Check our Abortion Information Per Country page and our Medical Abortion Pill Brands page to learn more about what is available to you.
---
Is an Abortion Painful?
It depends on the abortion method you choose. An abortion with pills replicates heavy menstruation that can be managed with Ibuprofen. Manual vacuum aspiration abortion is generally done under local anesthesia. Read more about the difference on our page Abortion with pills vs. Manual vacuum aspiration abortion to guide your choice.
---
Can I get pregnant again after an abortion?
Regardless of the method, a safe abortion will not impact your future fertility, and you can get pregnant again. Your next ovulation cycle can start as soon as 8 days after an abortion. It is important to start a contraceptive method if you don't want to become pregnant again. Listen to your body, and decide what's best for you. [3]
---
Which method is best for me ?
By understanding the technical differences between the different methods of safe abortion, you can make the best decision for yourself. You can read about the two main abortion methods below 13 weeks on the Abortion with pills vs. manual vacuum aspiration abortion page, and you can reach out to our counselors who will support your decision without judgement. [3]