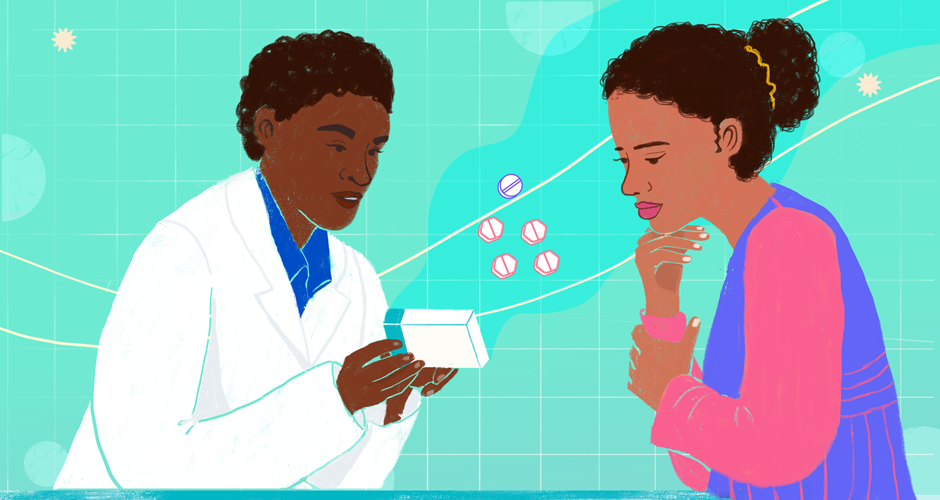 There could be various ways to access abortion pills depending on what country you are in. If you tell us what country you are in, we may be able to recommend options for you to access abortion pills and how to have a safe abortion. Contact us so we can explain how to access a safe abortion.
If you plan on searching for abortion pills locally, there are a few important facts that we would like to share with you.
Sometimes finding pills locally can be hard as you can never be sure of their quality or if they are real or not. Also, they tend to be very expensive. Below are some tips to think about when looking for abortion pills.
Finding Mifepristone locally
If you are trying to find Mifepristone locally, you might have some difficulties. Mifepristone is primarily used for abortion or miscarriage and it is not registered in many countries, especially where safe abortion is legally restricted. So it can be difficult to find, even from pharmacies. [1]
This means that most of the time when you find Mifepristone in the informal market, it may not be real.
There is no way for us or for you to know if the pill is real just by looking at it. This is because there are different brands and therefore different shapes, sizes and shades. The only way of knowing for sure is if the Mifepristone is still in its original package. If that's the case, check the expiration date. [2]
If you find Mifepristone, remember that it is generally prescribed by a medical practitionner and that you will only need 1 pill of 200 mg to complete a successful abortion. [3]
Sometimes the dosage (mg) of the pills you will find will be different, so you will need to recalculate the number of pills. For example, if you only find pills of:
– 10 mg, you will need 20 pills to reach the proper dose of 200 mg.
– 50 mg, you will need 4 pills to reach the proper dose of 200 mg.
– 100 mg, you will need 2 pills to reach the proper dose of 200 mg.
– etcy6
Finding Misoprostol locally
Misoprostol is easier to find locally as it is registered in many countries for stomach ulcers, inducing labor, or for treating postpartum hemorrhages. In some countries you can get it in pharmacies without a medical prescription. [4]
Misoprostol has different brand names. Sometimes you will find the medication under the following names: Cytotec, Cyprostol, Misotrol, Prostokos, Vagiprost, Misotac, Mizoprotol, Misofar, Isovent, Kontrac, Cytopan, Noprostol, Gastrul, Chromalux, Asotec, Cyrux, Cytil, Misoprolen, Mibetec, Cytomis, Miclofenac, Misoclo, Misofen, Misogon, Alsoben, Misel, Sintec, Gastrotec, Cystol, Gastec, Cirotec, Gistol, Misoplus, Zitotec, Prestakind, Misoprost, Cytolog, GMisoprostol, Mirolut, Gymiso, Oxaprost
You might be precribed to use a pill that combines Misoprostol with Diclofenac, as long as the dosage of Misoprostol is 200mg. This drug comes in the names Oxaprost, Oxaprost 75, and Arthrotec. For more information about using this, see the FAQs section, and contact us if needed.
If you are going to be using Misoprostol only to induce an abortion, you will be prescribed 8-12 pills total, depending on the estimated age of your pregnancy. When possible, it is preferred to have 12 pills.
It's always best to search for the pills in their original package, but if this is not possible make sure to check the pills. Touch them to make sure they do not dissolve and check that they all look the same. Make sure to also verify the expiration date if they are in the original package.
Before you look for the abortion pills locally, please read and familiarize yourself with your local laws relating to abortion, use of abortion pills and any requirements regarding having prescriptions from eligible registered medical practitioners before purchasing and using such abortion pills. safe2choose shall not be liable or responsible for any violations in this regard.
For a list of medical practitioners and abortion clinics collated by us in your jurisdiction please contact us. Please exercise due diligence before selecting any practitioner or clinic. This information is provided for your convenience and has not been independently verified by us. We take no responsibility for the veracity or the accuracy of such information.
Instructions on how to use the pills
When looking for pills from different locations, whether it be in the informal market, from a pharmacy or a doctor for example, you may be getting conflicting instructions on how to use the pills.
Many sellers are not properly trained and do not have the right information on how to use the abortion pills. Some of them are only selling abortion pills to make money, not necessarily to support women. Before using the abortion pills, you may confirm that you are following the correct instructions by checking our online protocols on having an abortion with Mifepristone and Misoprostol or with Misoprostol only or by writing to our counselors at contact us.
Pharmacies and doctors can also give false information on how to use the pills. Abortion restrictions and the fact that abortion is not socially accepted in many places creates an environment of myths and false information, even within medical staff.
It's important to follow trustworthy instructions that are based on scientific studies and approved by international health organizations. If you have read a lot of different information, contact us so we can clear up your doubts and give you trustworthy information. [5]
Remember safe2choose is here to support you
Our counselors are professionally trained with an empathetic approach to women's right to assist and inform you through an abortion with pills with the right instructions on how to use them. We always follow the World Health Organization (WHO) guidelines. If necessary, we may refer you to reliable organizations that can help you access abortion pills or find local information about it. [3]
You can check also Reproductive apps – creative solutions to the global gag rule
Safe Abortion with Pills Options