There are many different types of abortion pills on the market and availability is different around the world. Mifegyne is among the most common of these pills. Whether you are concerned about how Mifegyne works, pricing, dosage or where to get it, we hope this guide will be useful. If you have additional questions, please contact our counselors, and we will be happy to support.
What is the Mifegyne Abortion Pill?
Mifegyne is a brand of Mifepristone, and it is a pill used for abortion in pregnancies up to 13 weeks. Mifegyne blocks the pregnancy hormone needed for a pregnancy to grow. Mifegyne is produced by Exelgyn, a French pharmaceutical company. [1], [4]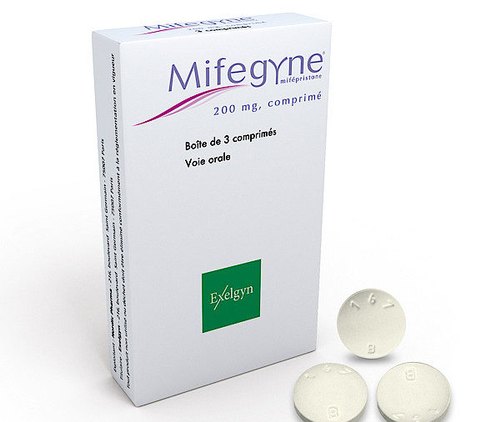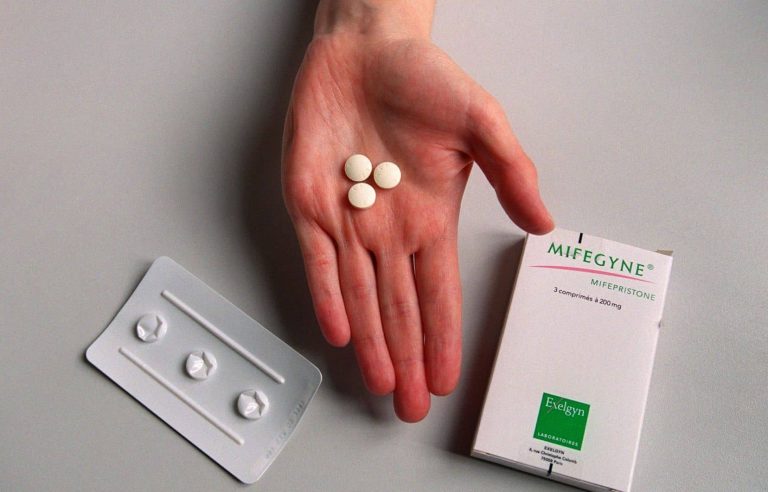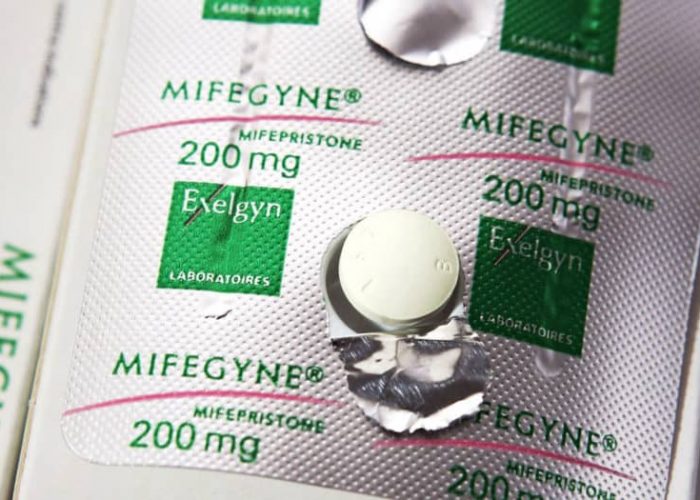 How Does Mifegyne Work for Abortions?
Mifegyne blocks the effects of progesterone, which is a natural hormone that is needed for the pregnancy to grow. This stops the pregnancy from growing, and it prepares the uterus to contract and the cervix to soften and dilate. Typically, it will start working within 24-48 hours of use. [2]
For abortion, Mifegyne is intended for use in combination with a prostaglandin medication (such as Misoprostol, Cytotec, Misotrol), which will help the cervix soften and dilate, and the uterus to contract. [1]
Dosage of Mifegyne Dosage
Mifegyne comes in pills of 200mg, which is the recommended dose for pregnancy of any gestation under 13 weeks. It should be swallowed orally. After waiting 24-48 hours after using Mifegyne, it should be followed with a prostaglandin medication (such as Misoprostol, Cytotec, Misotrol).[1], [2]
The recommended dosage of the prostaglandin will vary based on pregnancy gestation, see the recommended protocol here for more information.
Dosage of Mifegyne and Misoprostol for Women Under 9 Weeks Pregnant: You will need 1 pill of Mifegyne and 4 pills of Misoprostol, and it is recommended to have an extra 4 pills of Misoprostol (a total of 8 pills of Misoprostol).
Dosage of Mifegyne and Misoprostol for Women Between 9-13 Weeks Pregnant: You will need 1 pill of Mifegyne and at least 4 pills of Misoprostol, however, it is strongly recommended to have an extra 4 pills of Misoprostol (a total of 8 pills of Misoprostol) since you are between 9-13 weeks. If it is difficult to obtain 8 pills, you can choose to proceed with only 4 pills of Misoprostol, but the effectiveness will be reduced.
Price of Mifegyne
The price of Mifegyne will vary depending on geographic location. Different countries have different laws about abortion, and this can also affect the price of Mifegyne.
There are organizations that will ship the pills for a donation, you can check out Women on Web and Women Help Women for more information about obtaining Mifegyne. [4]
How to Take Mifegyne
safe2choose recommends swallowing 1 pill of Mifegyne (200mg) with water. If you throw up in the first 30 minutes after swallowing the Mifegyne pill, it is likely that the pill will not work and you will need to take another Mifegyne tablet.
Wait 24-48 hours after taking the Mifegyne pill, and then use the recommended dose of prostaglandin.
The instructions and dosing for the prostaglandin medication vary based on the pregnancy gestation, details and protocol can be found here.
Side Effects of Mifegyne
Mifegyne may cause some increase in nausea associated with the pregnancy, and it is possible that it may cause abdominal cramping and bleeding. Typically, cramping and bleeding will occur only after using a prostaglandin medication in combination with the Mifegyne pill.
What Does Mifegyne Abortion Pills Look Like?
Mifegyne is a 200mg tablet. The tablet is light yellow, cylindrical, biconvex, with a diameter of 11 mm with "167 B" engraved on one side. [2]
The pack size can be either 1 pill, 3 pils, 15 pills, or 30 pills. [4]
How to Get Mifegyne Abortion Pills
The availability of Mifegyne abortion pills is variable depending on geographic location and the respective laws or restrictions regarding abortion.
It has been verified that Mifegyne is available in the following countries: Austria, Belgium, Bulgaria, Cote d'Ivoire, Denmark, Estonia, Finland, France, Germany, Greece, Italy, Netherlands, New Zealand, Norway, Portugal, Romania, Russian, FederationSlovenia, South Africa, Sweden, Tunisia, United Kingdom. [4]
This website may also be useful in finding out the accessibility of Mifegyne in your location. [5]
You can also get in touch with our counselors, and they will be able to help you locate a trustworthy provider near you.
by the safe2choose team and supporting experts at carafem, based on the 2020 recommendations by Ipas and the 2012 and 2014 recommendations by the WHO.
carafem provides convenient and professional abortion care and family planning so people can control the number and spacing of their children.
Ipas is the only international organization solely focused on expanding access to safe abortion and contraceptive care.
WHO is a specialized agency of the United Nations responsible for international public health.