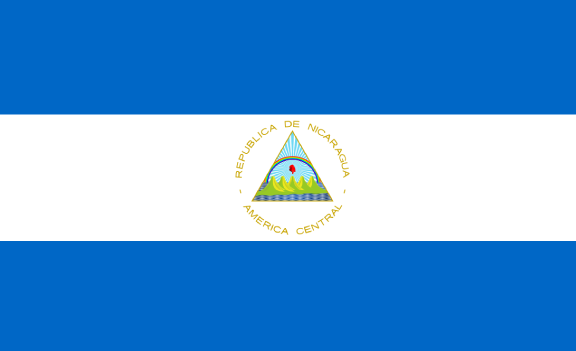 In 2006, Nicaragua adopted a penal code that criminalises abortion in all circumstances, including any medical treatment of a pregnant woman which results in the death of or injury to an embryo or fetus.
According to the UN Population Fund (UNFPA), Nicaragua continues to have one of the highest teenage pregnancy and maternal mortality rates in the Americas region, in particular in lower income rural population groups.
Women and girls with crisis pregnancies are getting unsafe clandestine abortions. Often too afraid to seek medical care when complications arise from such abortions, some women and girls delay seeking care and do not disclose to doctors the cause of complications.
Medical providers, caught in a conflict between the law and medical ethics, have reported women and girls to police for suspected abortions. Under Nicaragua's criminal code, women and girls who terminate pregnancies face sentences of up to two years in prison, and medical professionals can be sentenced to up to six years for providing abortions.
Nicaragua has high rates of domestic and sexual violence, which can result in unwanted pregnancies. Available data indicates that young women and adolescent girls are at particular risk of unwanted pregnancy from rape.
Is Abortion Legal in Nicaragua?
No.
What Types of Abortion are Available in Nicaragua?
Most are practiced clandestinely:
Medical: Misoprostol-only regimens.
Surgical: Manual vacuum aspiration abortion (MVA) and Dilation & Curetage (D&C).
What is the abortion rate in Nicaragua? How Many Women Have Abortions?
As with most countries with restrictive laws towards abortion, it is difficult to estimate the real number of abortion in Nicaragua, Official data indicate that a total of 6,000 abortion are performed in public health facilities every year, but the real figure is likely to be higher.
Abortion with Pills (Medical Abortion) in Nicaragua
Are the Abortion Pills (Mifepristone and Misoprostol) Available in Nicaragua?
Mifepristone: NOT available.
Misoprostol: Access restricted.
How Late Into a Pregnancy Can the Abortion Pills Be Used?
Technically, medical regimens can be used at any gestational age, provided the recommended regimen is used for any specific indication/gestational age.
Do I Need a Prescription for Mifepristone? Misoprostol?
Mifepristone: NOT available.
Misoprostol: Yes, in theory a prescription is required, but many vendors may sell it without it.
What Brands of Abortion Pill Are Popular in Nicaragua?
ACE Miso, 200 µg (4 tablets)
Cytotec, 200 µg (28 tablets)
How Much Do the Abortion Pills Cost in Nicaragua?
Misoprostol: From $ 0.22 to $ 0.76 USD per pill
Who Can I Contact for More Information on Abortion in Nicaragua?
There are no local organizations.
It is recommended to contact these organizations via web:
Women On Web,
safe2choose,
Women Help Women.
In-Clinic Abortion in Nicaragua
What are the Different Types of in-Clinic Abortion Procedures Available in Nicaragua?
Manual vacuum aspiration abortions (MVA) and Dilation & Curetage abortions (D&C) for the first trimester.
Where Can I get a Manual Vacum Aspiration (MVA) Abortion in Nicaragua?
Only in private clinics, clandestinely.
How Much Does Manual Vacuum Aspiration (MVA) Cost in Nicaragua?
$ 250 – $ 600 USD
How to get further information?
For additional information and support, you can get in touch with our trained multilingual female counselors.