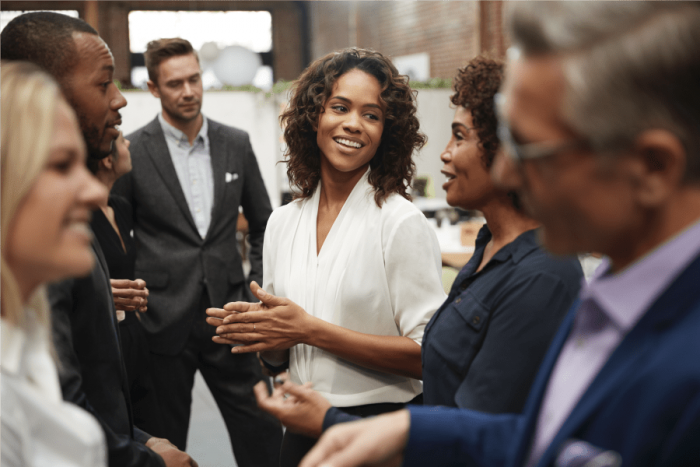 By the safe2choose team
2019 has been a year of action for us at safe2choose. We used both online and offline means to reach women and girls with messages on safe abortion. Offline, we participated in conferences across the world. Online, we not only had daily updates but also carried out digital campaigns. Our efforts paid off with a significant increase in the number of women and girls contacting our counselors. We also received great feedback during events on our information education materials and presentations. In this post we highlight our offline and online activities from 2019.
Championing our Work at Different Events
Women Deliver – Vancouver, Canada

From 3-6th June 2019, safe2choose's team traveled to Vancouver to attend one of the most famous feminist conference, Women Deliver. 8,008 world leaders, influencers, advocates, academics, activists, and journalists from 169 countries gathered in one place to discuss gender equality. As the event was held in Canada which has very liberal abortion laws, the conversation on reproductive rights was prevalent and allowed many discussions and collaborations to be started. With a booth full of empowering and innovative stickers and other marketing goodies, more than 1500 people came to discover safe2choose's work and congratulated the team on supporting women's right to choose.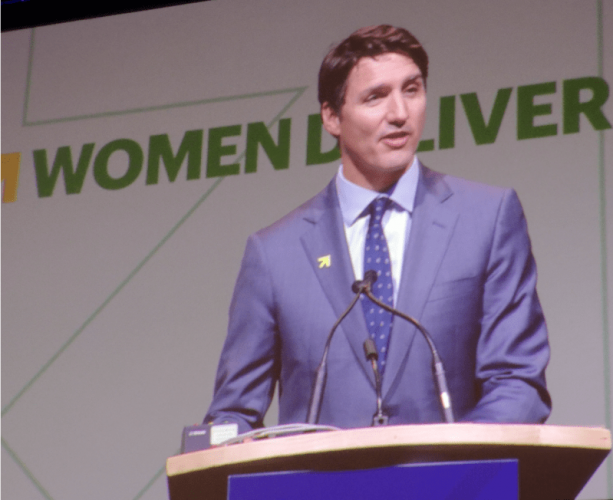 Justin Trudeau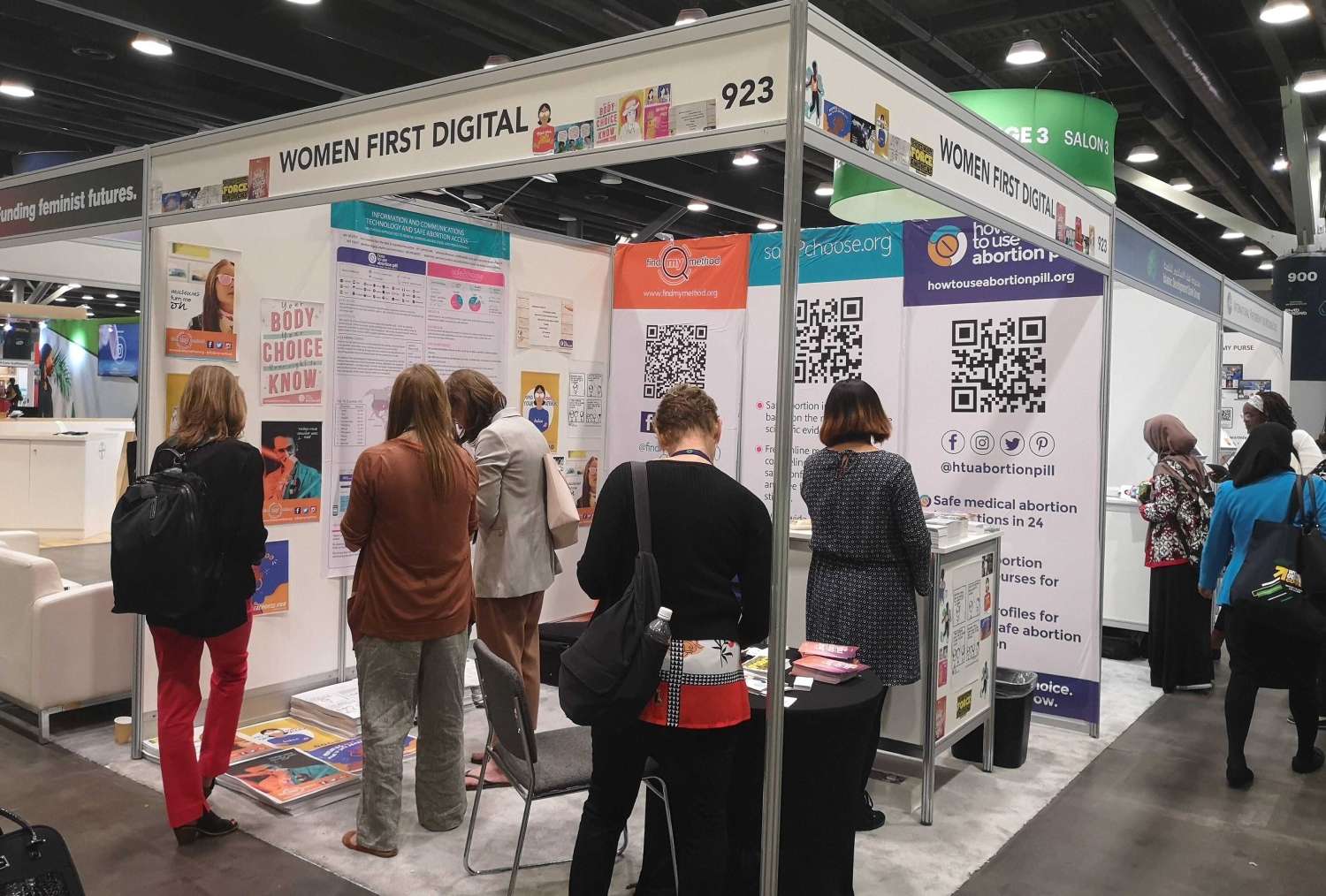 Women First Digital stand at Women Deliver
West African Youth Leaders Forum on Population – Banjul, The Gambia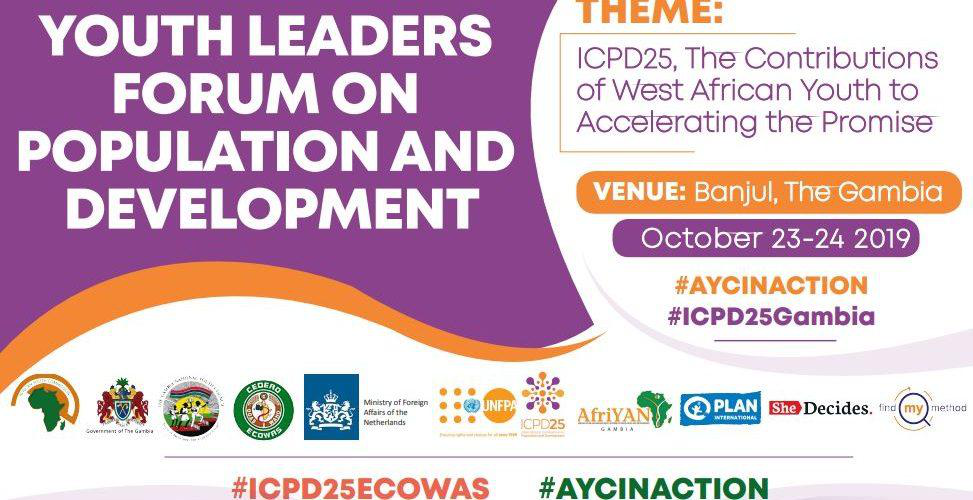 The West Africa Youth Leaders Forum on Population and Development took place from 23-24 October 2019 in Banjul, The Gambia under the theme: ''ICPD25, The Contributions of West African Youth to Accelerating the Promise''.
The Forum which was co-organised by the African Youth Commission Secretariat and The Gambia National Youth Council aimed at developing a position paper by West African Youth ahead of the Nairobi ICPD25. During the forum, safe2choose moderated a session on "Access to Reproductive Health Quality Services and Information for Youth."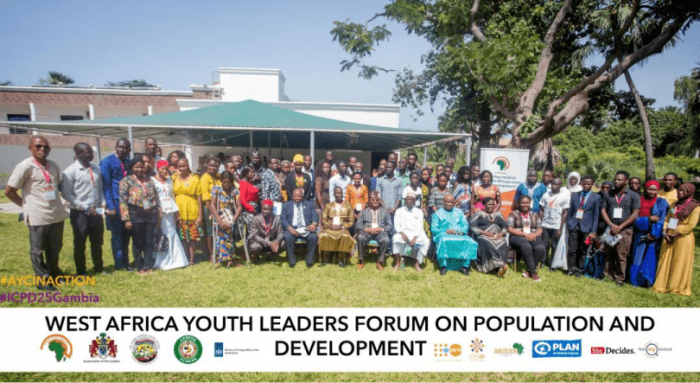 International Conference on Population and Development – Nairobi Kenya
From 12-14 November, the Governments of Kenya and Denmark and UNFPA co-convened the Nairobi Summit on ICPD25, a high-level conference with the goal to mobilize political will and financial commitments necessary to implement the ICPD Programme of Action. The theme of the event was: "Accelerating the promise" and it brought together over 9000 delegates from all over the world. safe2choose actively participated in the conference side events and distributed informational and educational materials to delegates.

ICPD 25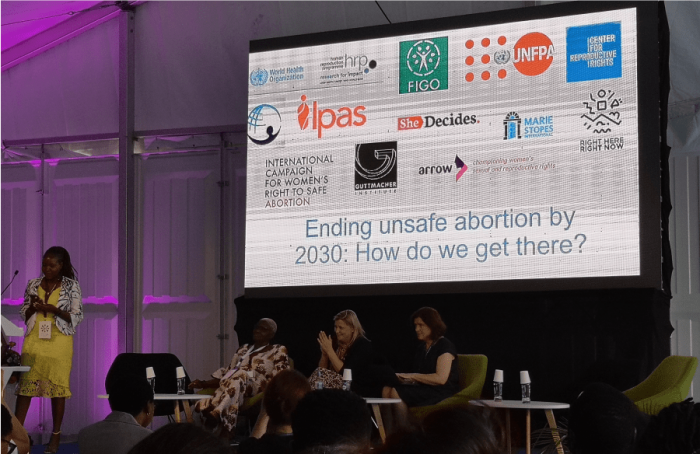 Presentations at ICPD 25
8th African Population Conference – Entebbe, Uganda
The 8th African Population Conference (APC) was held on November 18-22 and organised by the Union for African Population Studies in Kampala, Uganda. Under the theme "Harnessing Africa's Population Dynamics for Sustainable Development: 25 Years After Cairo And Beyond", the conference brought together researchers, policy makers, programme implementers, civil society, donors and sectoral influencers to discuss issues relevant to African population, including national, regional and continental investments to address rapid urbanization, population growth, sexual and reproductive health, technology, youth, the demographic dividend and capacity building. At conference, safe2choose team presented on "Leveraging Technology to Improve Access to Sexual Reproductive Health for Young People".
Leader of Online Conversations on Abortions
#AbortionIsHealthCare Twitter Chat
On 27th September, we moderated a twitter chat under the hashtag #AbortionIshealthcare. The chat was a collaborative effort between organisations in Kenya. Panellists for the chat were, Right Here, Right Now, Howtouseabortionpill, Zamara Foundation, and Federation of Kenya Women Lawyers (FIDA) supported by the partners find my method, Family Health Options Kenya, Dream Achievers Youth Organisation, Love Matters, IPAS Africa Alliance , Network for Adolescent and Youth of Africa. The chat hashtag trended number 1, attracted engagement and reached over 150, 000 from users across the globe including India, Cameroon and Uganda.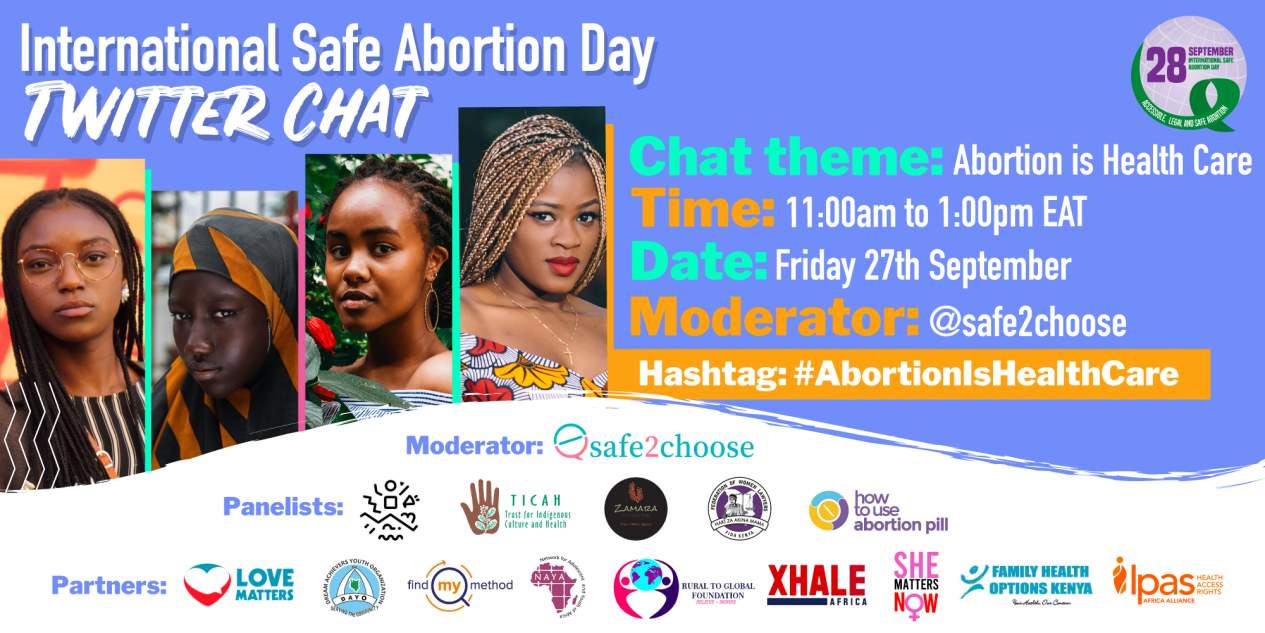 #IMarchforSafeAbortion Twitter Chat
We took advantage of the movements around ICPD25 to organise a twitter chat titled #IMarchforSafeAbortion. The chat was co-organised with HowToUseAbortionPill and brought together the following panelists: WGNRR, Ipas, Reproductive Health Network, International Campaign for Safe Abortion and SCORA Ghana. Our partners were: Love Matters, Dream Achievers Youth Achievers Organisation, Find My Method, NAYA Kenya ,Pathways Public Health, Marie Stopes Ghana, SheDecides 25*25, FEMNET, Stretchers Youth Organisation, WomanCare DK. The twitter chat earned over 200,000 impressions and reached over 70,000 users.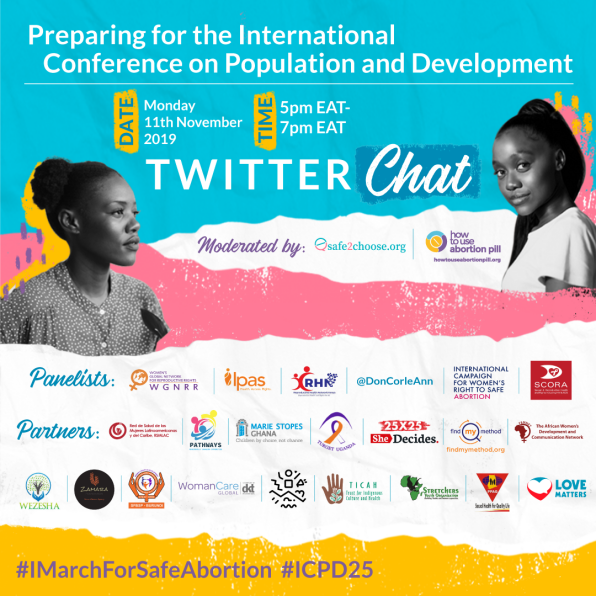 16 Days of Activism
For the 16 Days of Activism, safe2choose and HowToUseAbortionPill collaborated on a digital campaign on how abortions restrictions are a form of violence against women. The campaign was in the form of daily posts and a twitter chat held on 6th December. Our panelists for the chat were @Safe_Abortion, @IpasOrg, @KELINKenya,  YanaaNetwork and @PPAGGhana. We are also thankful to the following partners for their support and contribution towards our campaign: SheDecidesKenya, TICAH, XhaleAfrica,Think Young Women, She Matters Now, Right Here Right Now, Reproductive Health Network Kenya, @AbortarNecesito and Rainbow Women of Kenya.
This campaign was very successful with various partners sharing our art and joining in the conversation using our hashtag #WeDeserveBetter. We continue to raise our voice and demand that forced pregnancy is a form of violence against women and a violation of human rights.
And now into 2020
2019 was just but the beginning. We are thankful to all partners for their support in making this year a success . Join us in 2020 to amplify the voices of women and girls seeking access to safe abortions by sharing your story through our website safe2choose.org