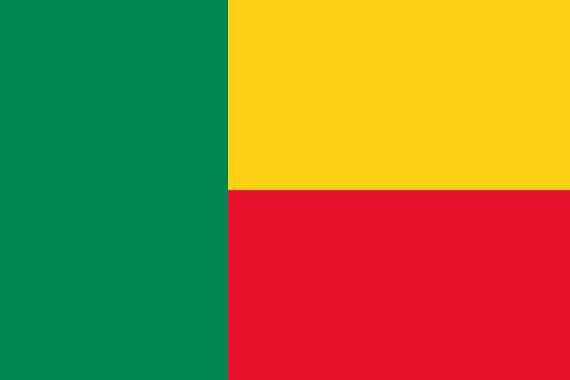 Benin is one of the few countries in Africa to authorise abortions. The new law was voted on in October 2021, and the application is not yet completely on the ground.
Is abortion legal in Benin?
Benin's new abortion law, which amends a previous one, now states that:
upon the request of the pregnant woman, voluntary termination of pregnancy can be allowed when the pregnancy is likely to aggravate or cause a situation of material, educational, professional, or moral distress incompatible with the interest of the woman and/or the unborn child.
The voluntary termination of the pregnancy is not to happen after 12 weeks of amenorrhea, the absence of a period.
What types of abortion are available in Benin?
Medical and surgical methods are available in Benin.
What is the abortion rate in Benin? How many women have abortions?
There is no available data about the abortion rate in Benin.
Post-abortion care with pills
Are Mifepristone and Misoprostol available in Benin?
Yes, Misoprostol and Mifepristone are available in pharmacies and at some health centers or clinics.
How late into a pregnancy can the pills be used?
The pills can be used up to 13 weeks of pregnancy.
Do I need a prescription for Mifepristone or Misoprostol?
Mifepristone and Misoprostol cannot be sold without a prescription.
What brands of abortion pills are popular in Benin?
Miso-fem, Mifepack, and AVERTISO.

How much do the abortion pills cost in Benin?
The abortion pill usually costs between 700 XOF and 4000 XOF.
In-clinic post-abortion care
What are the different types of in-clinic post-abortion care procedures available in Benin?
A medication abortion with the use of pills, such as Misoprostol (Misofem, Avertiso); and
a surgical abortion, or a Manual Vacuum Aspiration (MVA).
Where can I get Manual Vacuum Aspiration (MVA) post-abortion care in Benin?
Legal abortion services can be performed by a gynecologist, general practitioner, or midwife.

How much does Manual Vacuum Aspiration (MVA) cost in Benin?
Overwhelmingly, at these "small private health centers" that the women we interviewed go to to have an abortion, the sum ranges from 15,000 to 55,000 francs (approximately 23 to 84 euros). Some women mentioned that the cost of abortion depends on the age of the pregnancy, which has been observed in other countries too [1].
These abortions are sometimes performed in women's homes or by professionals, but more often they're done in medical offices or in clinics, i.e. in private health structures. There are a few large private clinics in Cotonou with high consultation rates (> 10,000 francs, or more than 15 euros) and a multitude of "small private health centers" at prices comparable to those at public health centers. The latter, which exist more generally in the South of Benin, offer a whole range of care but are often advertized as pregnancy clinics. Most women we interviewed go to these small private centers to have an abortion.
Who can I contact for more information in Benin [2]?
Beninese Association for the Promotion of the ABPF Family
https://www.abpf.org/index.php
Facebook: https://www.facebook.com/ABPF.IPPF
Phone: +229 21 32 00 49
by the safe2choose team and supporting experts at carafem, based on the 2019 recommendations by Ipas, and the 2012 recommendations by the WHO.